Episode 80. Got Big Plans for Your Practice in 2024? Better Start Now.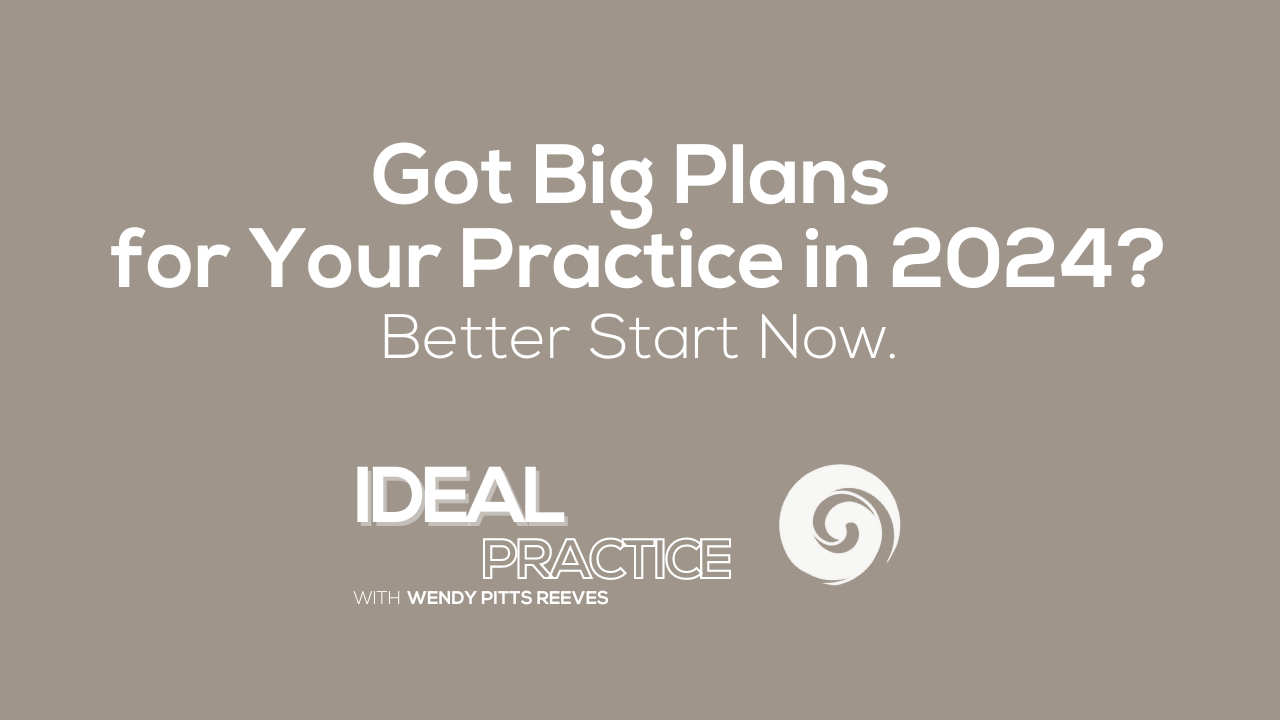 So here's the thing.

Building an Ideal Practice(c) doesn't happen by accident; it requires a lot of thought, self-awareness, courage and clarity.

That said, when you take the time to set intentional goals for where you want to go as a practice owner, you will actually get somewhere. :)

But don't wait for January…because next year starts now.

Your next level of success starts now.

Gulp. 😳

In this episode we'll explore what that means, and I'll tell you how to get your free copy of the Declaration of Intention below.

Working through the 5 questions you find there will set the stage for bigger goal planning later.

And we'll be talking about THAT soon too!




P.S. Don't forget to get your free download!

_______________

Today's Free Download: YOUR DECLARATION of INTENTION

Before you even think about planning for next year, take some time to think about what matters most in your business.

I created this simple worksheet to help you in that process, by giving you 5 key questions to consider.

It all starts with your Declaration of Intention. Download your free copy here.

_______________

MENTIONED:
Support the show

Wendy Pitts Reeves, LCSW
Host, Ideal Practice
Private Practice Coach and Mentor

www.WendyPittsReeves.com
[email protected]